Meet Mary Trubek, a devoted friend of New Bethany Ministries. Mary, inspired by our efforts to provide housing opportunities to neighbors in need, began giving to New Bethany in April 2020. After her initial contribution, she became even more driven to help those New Bethany serves and signed up for monthly donations.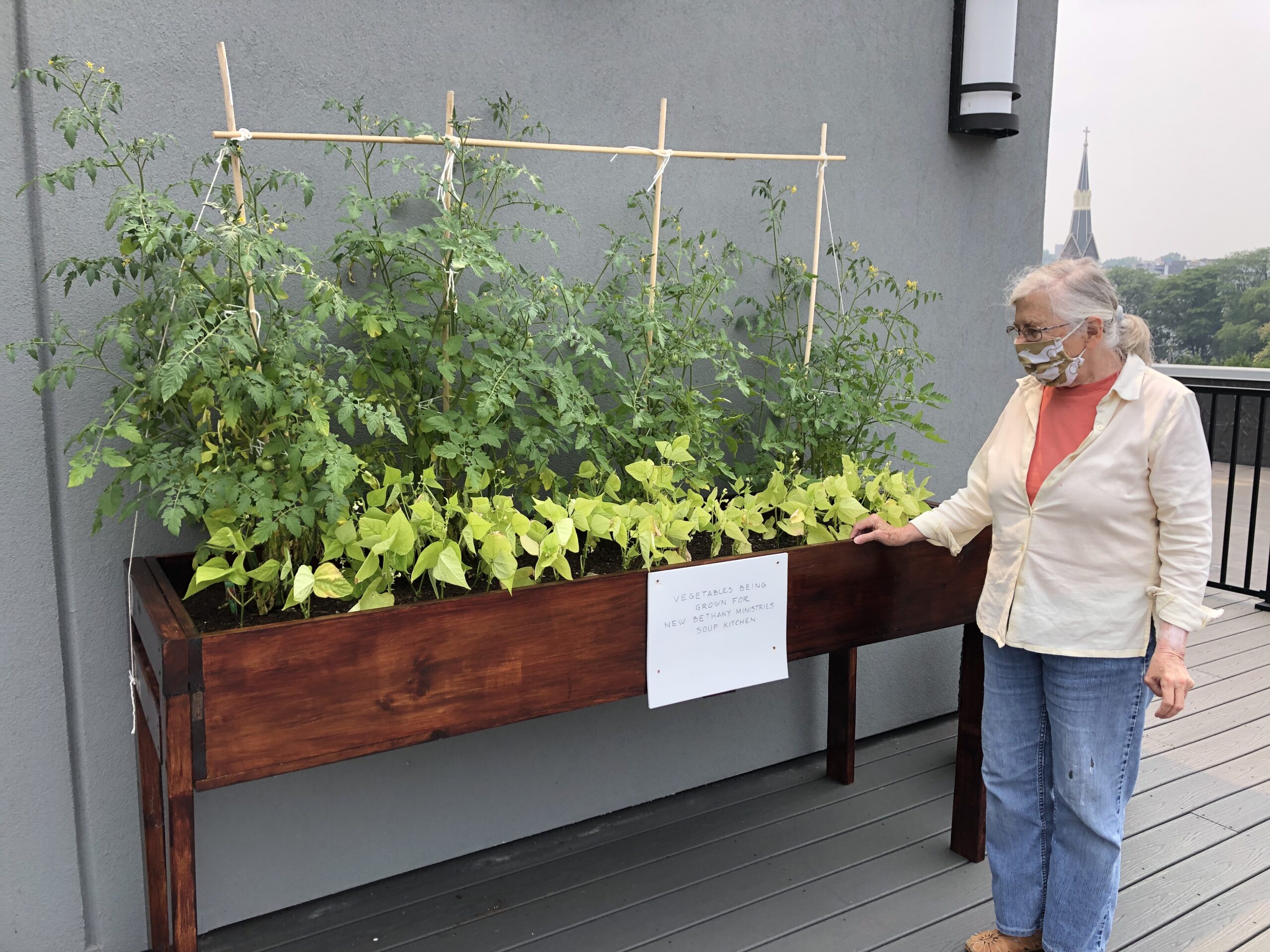 A retired farmer, Mary has always enjoyed gardening. She inquired in early spring 2021 how she could become more involved with New Bethany, and she realized she could combine her love of gardening with her passion for giving back to the community. 
Despite living in a one-bedroom apartment in Southside Bethlehem, she collaborated with management at her complex, Five10Flats, to build a miniature rooftop garden. Now, Mary tends to her garden daily and donates the fresh produce to our Mollard Hospitality Center. Her fresh cherry tomatoes and sweet peas are delicious ingredients in lunchtime salads! 
Mary loves contributing to New Bethany, and she is currently organizing a second rooftop garden to grow even more veggies. 
Want to learn more about supporting New Bethany? Click HERE.