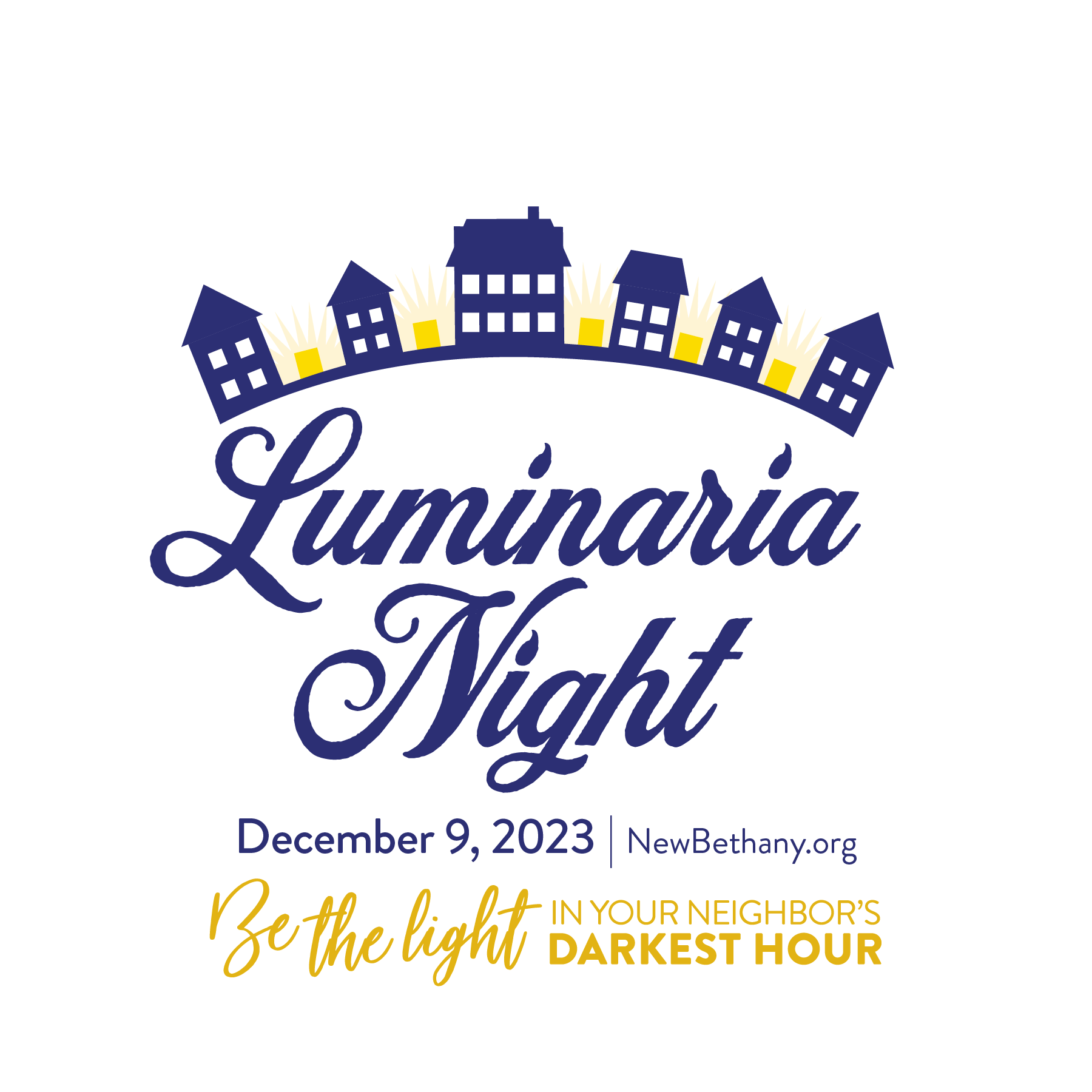 Join us on December 9, 2023!
26 years of Luminaria Night
Rain date is December 16, 2023
More information to come – watch this video to learn more about this annual fundraiser.
What is Luminaria Night
On a single evening at dusk over 4,000 homes in Bethlehem and beyond will light luminaries long neighborhood streets and sidewalks. We do this to remember those in need throughout the holiday season. Luminaria Night accompanies other December holidays that all depict the imagery of light in different ways: Hanukkah, the Winter Solstice, and Christmas.
How to buy Luminaria Kits
One Luminaria Kit is a $10 donation and consists of ten white paper bags, ten votive candles, and ten cups of sand. If you saved sand from last year, a kit without sand is still a $10 donation to New Bethany. Methods of payment include checks, PayPal, Venmo, credit card, and cash.