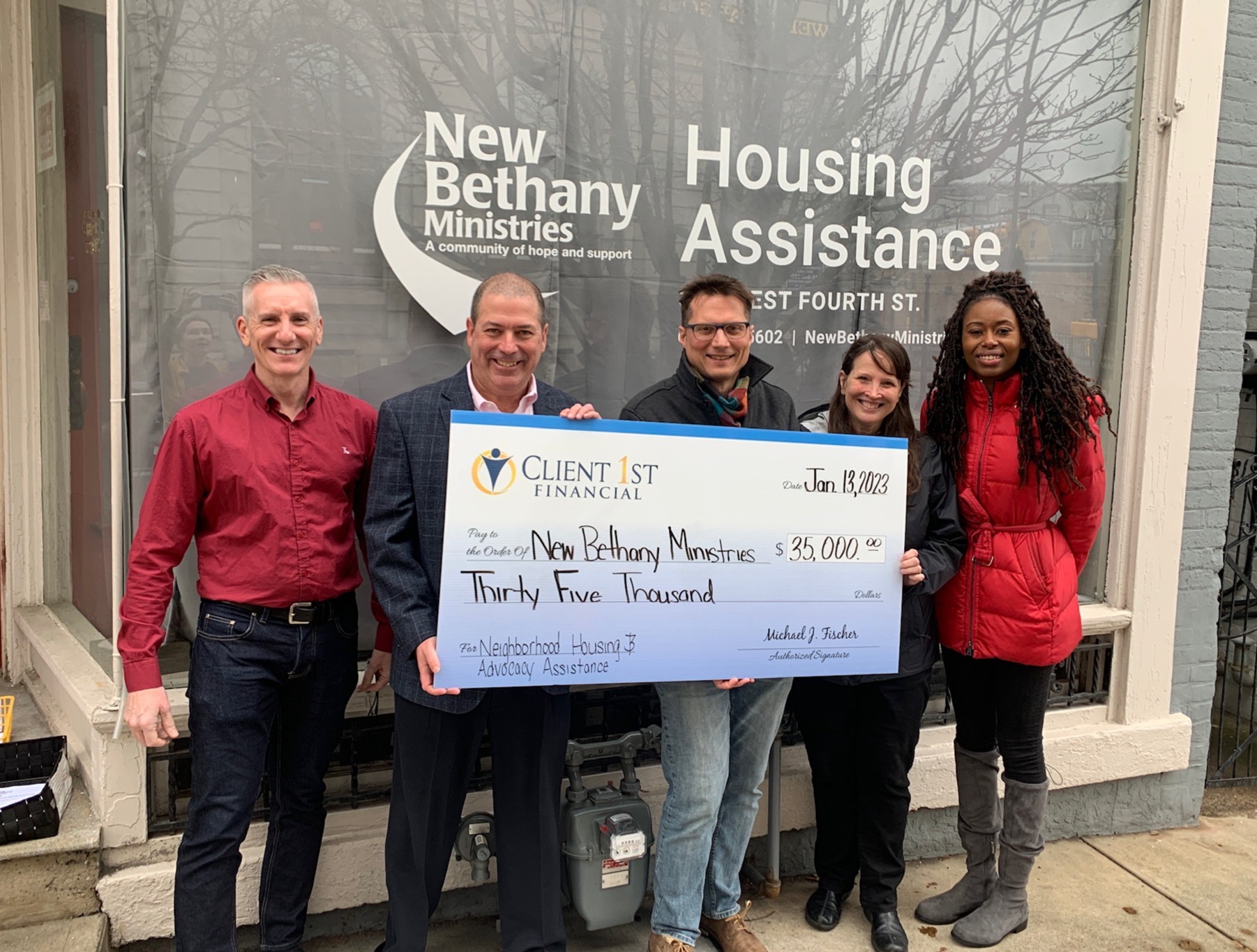 Bethlehem nonprofit New Bethany Ministries (NBM) has been awarded $65,000 from the Pennsylvania Neighborhood Assistance Program (NAP). Two local businesses, B. Braun and Client 1st Financial, made these funds possible. NBM extends its gratitude to these businesses for their partnership and for seeing the need for more assistance in the Lehigh Valley community. 
NBM will use these funds to help lessen the lasting impacts of the COVID-19 pandemic on impoverished families and children in the Lehigh Valley region. Through Pennsylvania's Special Program Priorities Project, NBM will expand its Housing Advocate program at Donegan Elementary School, Fountain Hill Elementary School, and Broughal Middle School by hiring a full-time School-Based Neighborhood Housing Advocate. This new position will provide case management and tenant navigation to families facing housing insecurity with children enrolled in said schools.  
NBM has been assessing the success of this position for the last eight months with a part-time School-Based Neighborhood Housing Advocate at Bethlehem Area School District. In this short period, NBM's housing advocate worked with 69 families and assisted 36 families in obtaining and maintaining stable housing. Broadening this role to a full-time position will only increase its positive outcomes. 
"New Bethany is grateful to receive this grant from Pennsylvania's Neighborhood Assistance Program. We extend immense thanks to B. Braun and Client 1st Financial for believing in our mission and seeing the need for New Bethany's work," says Chris Cassidy, director of development and planning at NBM. "With these funds, we will continue to provide integral support to children and families in Bethlehem's neighborhoods."
NAP grants are extended to organizations that address neighborhood and community problems in low-income areas. Those receiving grants must serve low-income residents of communities in need; projects must involve affordable housing, community economic development, community services, crime prevention, education, job training, neighborhood assistance, or neighborhood conservation.