New Bethany owns and manages permanent rental housing solutions. In South Bethlehem, Wyandotte Apartments offer 7 apartments for formerly homeless families or individuals. We also offer Single Room Occupancy in Bethlehem, Coplay, and Allentown. 
Human of New Bethany, Shequita, came to New Bethany with her three daughters, fleeing a domestic violence situation and looking to start a new life.  After meeting all of her goals while a client of New Bethany's transitional housing program, a three-bedroom apartment opened up at New Bethany's Wyandotte Apartments. New Bethany's partnership with the Bethlehem Housing Authority allows for every tenant at Wyandotte Apartments to pay no more than 1/3 of their income allowing residents to obtain permanent housing.  Today, Shequita has full-time work, is able to care for her children, and lives in a safe and stable environment.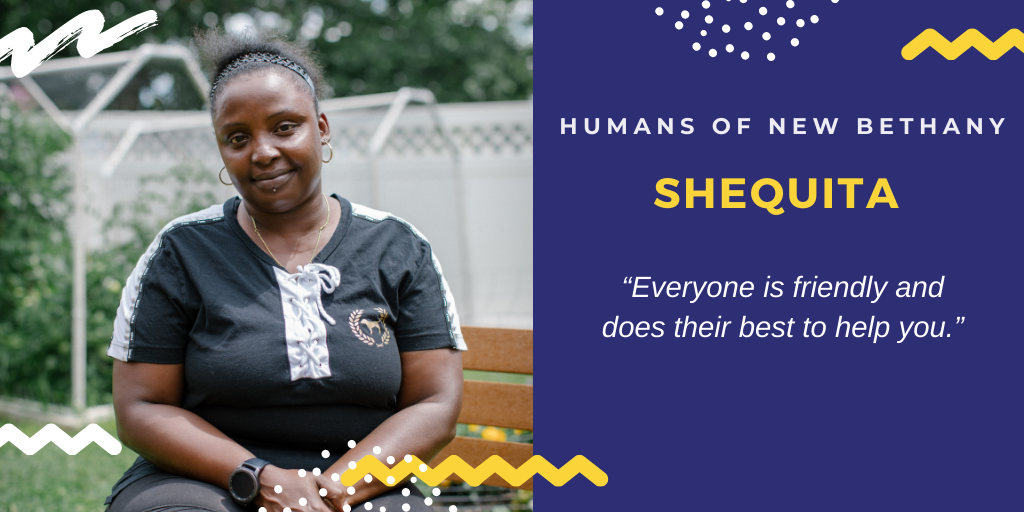 Human of New Bethany, Ms. Dittrich, chose not to offer her biography, stating, "After being asked to write my bio for the "Humans of New Bethany" project I wrote out a few drafts but none seemed adequate to express my thoughts. So I quickly decided to trash them out and not submit a bio. You see, it's not the story I tell myself anymore!"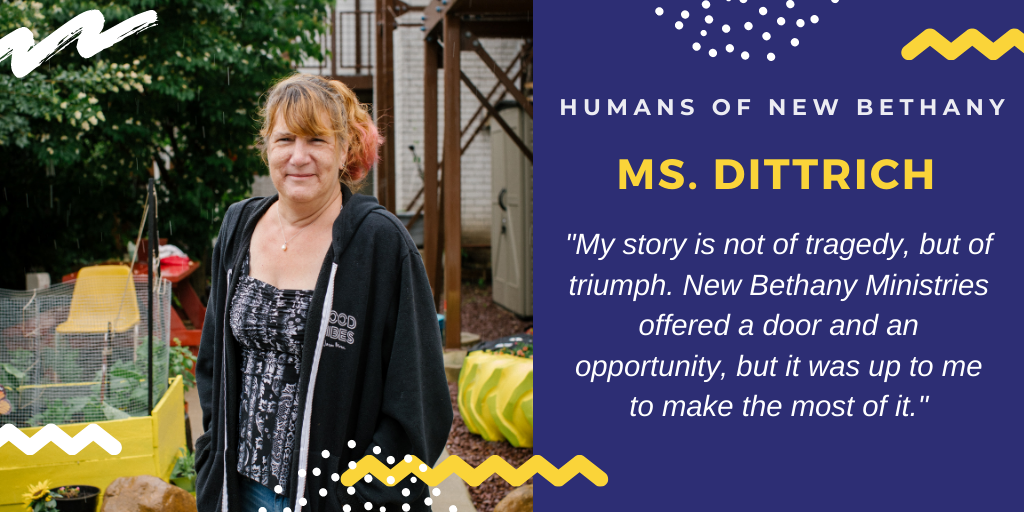 Learn more about the programs and services New Bethany offers here.