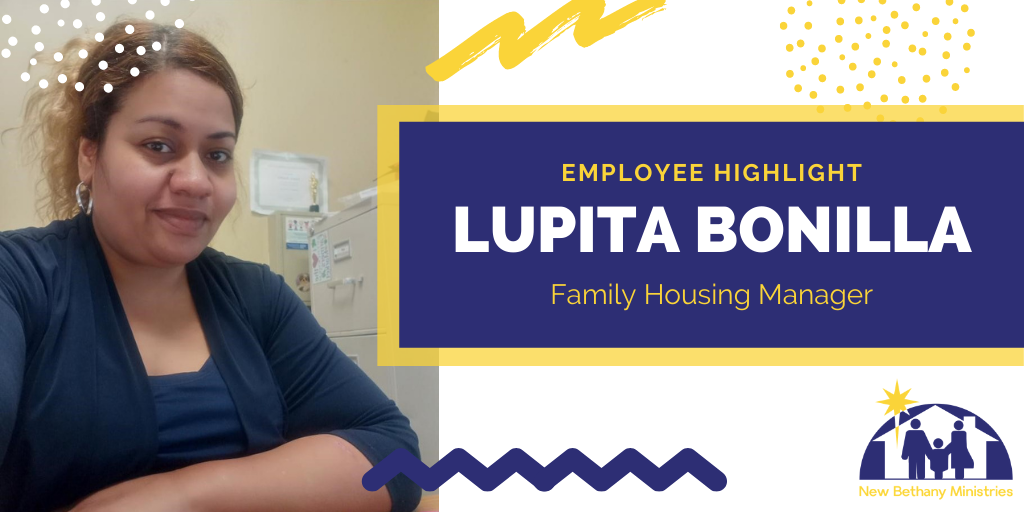 Meet Guadalupe "Lupita" Bonilla, Family Housing Manager for New Bethany Ministries. Lupita manages our twelve-room shelter that accommodates families facing homelessness placed at New Bethany by local Children and Youth services.
When Lupita discovered job openings at New Bethany, she researched the organization and quickly became determined to join the team. Having a true passion to help others when they're at their lowest, Lupita knew she wanted to make a difference at New Bethany. Past jobs have taught her that life throws us curve balls that we can neither expect nor control. She sought a role in which she can tell a client that she believes in them and provides assistance so they can overcome whatever obstacles they're facing.
Lupita began her position at New Bethany ten months ago in December of 2019, a few short months before the onset of the COVID-19 pandemic. Since the start of the pandemic, she has been instrumental in New Bethany's Transitional Housing Program.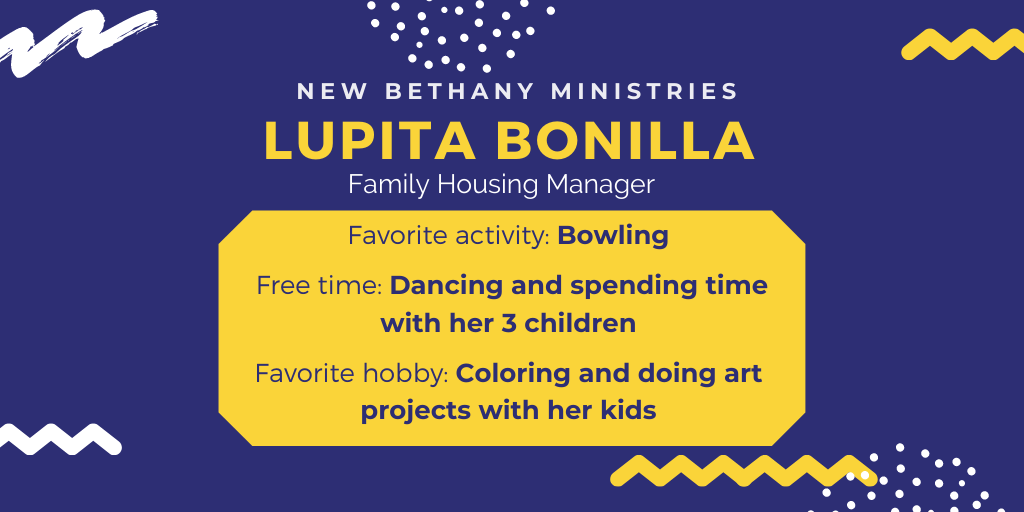 The Transitional Housing Program is one of the few family-based emergency shelters in the region that provides immediate transitional needs with the goal of finding permanent housing. Along with managing the shelter, she and the staff work closely with each family to get them back on track, securing permanent housing and hopefully avoiding future homelessness. The team evaluates program clients after a three-month stay to determine if a three-month extension is necessary. During their stay, Lupita assists them with job hunting and access to community resources that will help eliminate possible obstacles preventing them from working or receiving stable, affordable housing.
Remarking on her work at New Bethany, Lupita said, "One of the most rewarding aspects of my job is when clients come to me and I witness their overcoming obstacles and finding success. Knowing that I had a hand and heart in the outcome is so gratifying." A specific moment that Lupita recalls is when she worked with a mother of eight who persevered through many setbacks to eventually secure both permanent housing and a car all while maintaining steady employment.