Meet Lilina Kelhart, Representative Payee for New Bethany Ministries. She's been a part of the New Bethany family for over twenty years. Lili originally learned about New Bethany from a newspaper ad and decided to investigate. She was inspired to join because of New Bethany's mission to help the community by providing warm meals and shelter for families. Lili was New Bethany's Office Manager for 18 years before transitioning to her current role.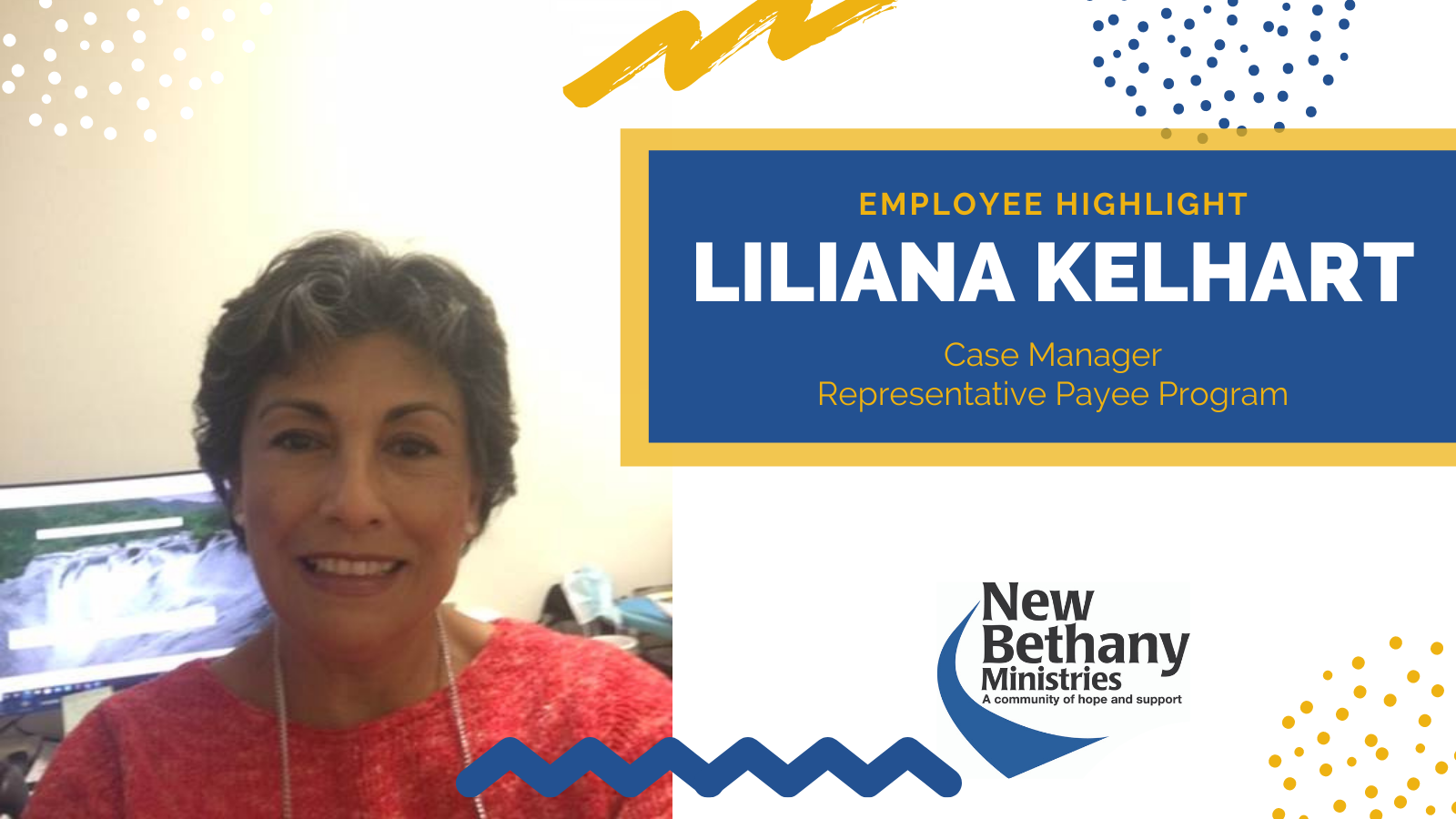 Lili's previous experience as a secretary in a law office developed her skills to work under pressure, manage schedules, stay organized and communicate effectively. The experience she brought to the role elevated New Bethany's office manager to a higher level, involving client interaction, scheduling and being the hub of the organization.
In her current role as a case manager for the representative payee program, Lili assists clients who receive monthly Social Security benefits with managing their money. She is given authority to use the funds on their behalf and aids with paying rent, other bills, and determining weekly allowances. Her continuous contact offers an opportunity to really know her clients and can update caseworkers if behavior changes cause her concern.
This program is so important because it prevents homelessness among a very fragile population that is susceptible to substance abuse and addiction.
When a client eventually gains financial responsibility, not only are they proud of themselves, Lili finds it rewarding to see her clients reach goals they may not have thought possible. She recalls a gentleman who was assisted by New Bethany for over ten years. When he arrived, he was drowning in debt and quickly losing hope. With the help of New Bethany's team, he learned to properly budget his time and money. He is now debt-free and manages his own finances. About three years ago, a younger man came to New Bethany from out of state seeking assistance. When he arrived, he was filled with sadness, anger, and hopelessness. With New Bethany's help, he is now enrolled in community college and pursuing a degree.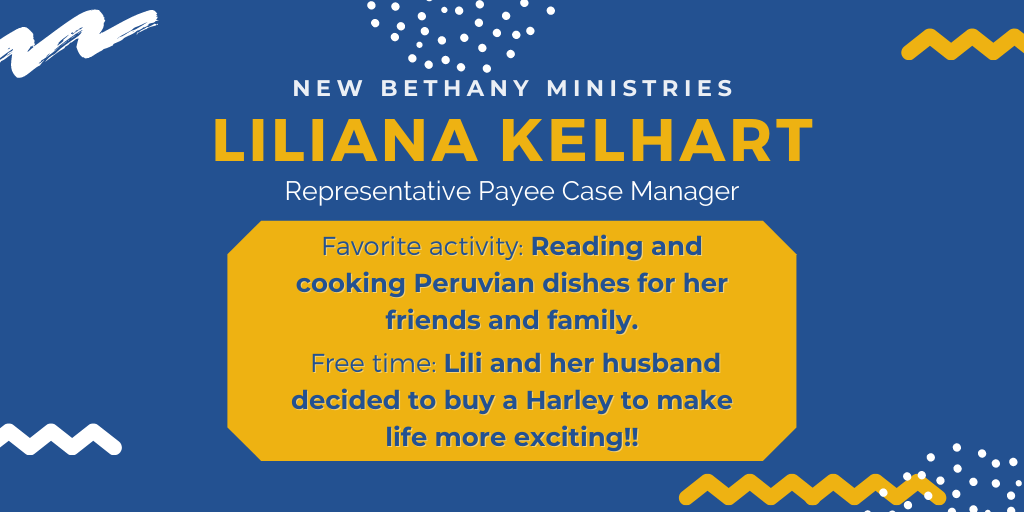 When Lili interviewed with New Bethany in 2000, the executive director at the time asked her why she applied for the job. Her answer? "Food for my soul."
Looking back on twenty years with New Bethany, Lili comments,
I love what I do here and I'm proud to be a part of a wonderful organization that is growing stronger every day thanks to the leaders overcoming tough challenges.