Meet Joanne Anderson, recently retired New Bethany Ministries Board Member. Joanne made the decision to get involved over 20 years ago after attending a holiday party benefiting children living here. Impressed and touched by the way the children and parents were cared for, she was determined to join our mission.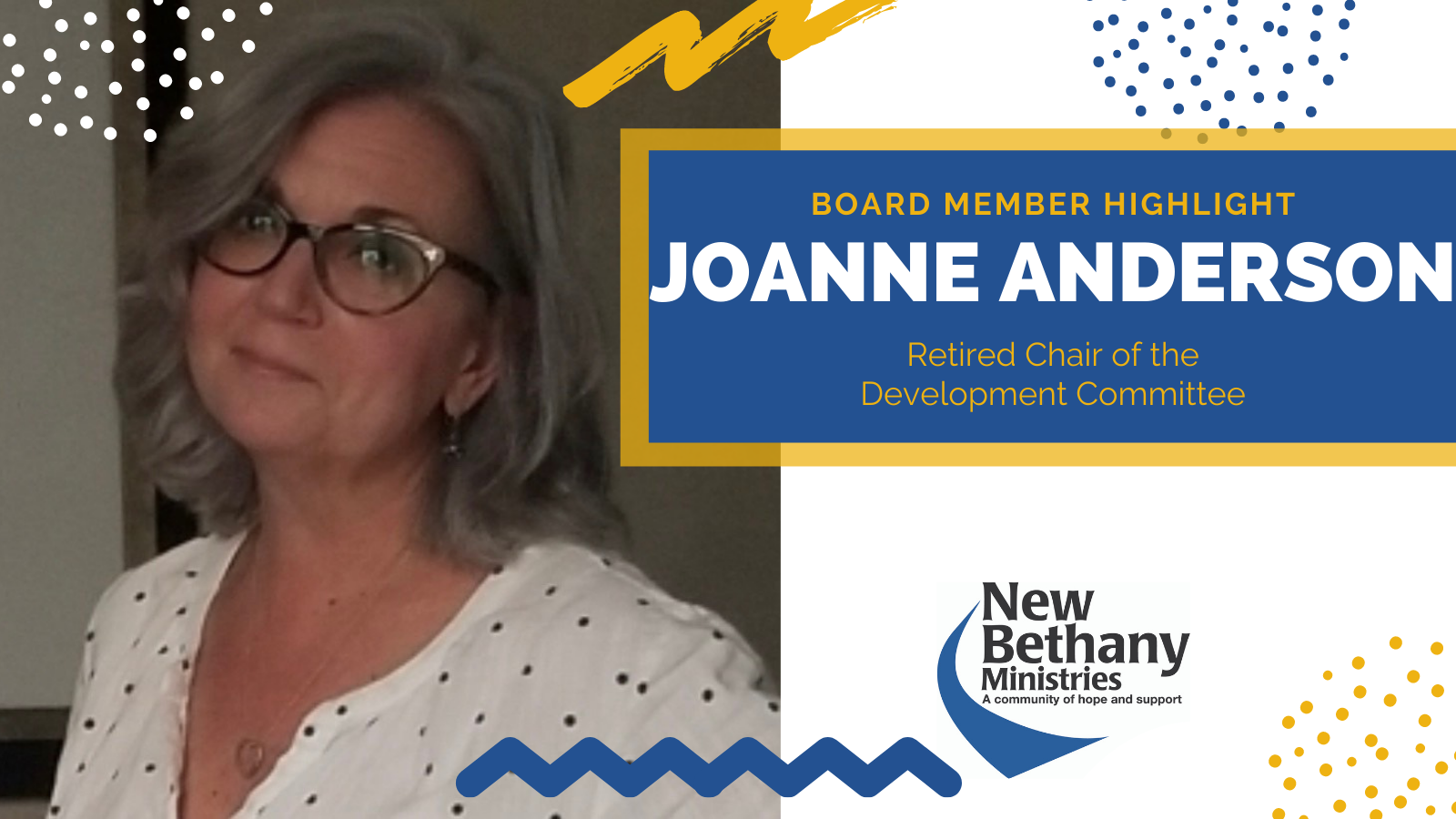 Along with her 3 ½ year term serving on the Board, Joanne is a former member of the Executive Committee and until recently was the Chair of the Development Committee. In this role she was instrumental, working with a core team of board members and staff to help facilitate events and other fundraising activities. 
Joanne is a founder of Luminaria Night and in 2002, named New Bethany Ministries as the beneficiary of the funds she raised. 
[Did you know that last year Luminaria Night crossed the one million dollar mark in total dollars raised for New Bethany Ministries?]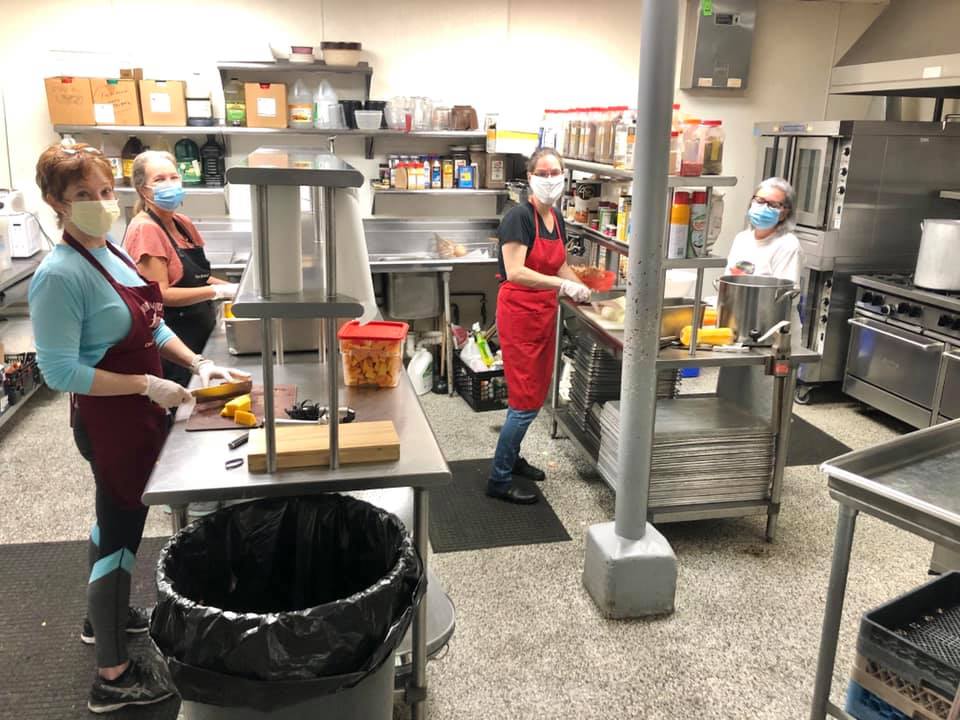 We also have Joanne to thank for the delicious butternut squash soup distributed for the 29th annual Souper Day. She, along with other volunteers, used 65 lbs of squash donated by Monocacy Farm Project to prepare the tasty contribution in New Bethany's kitchen!
Joanne recalls a special moment: she was being interviewed for a New Bethany story when she noticed a woman in the next hallway who had come inside to take a shower and clean her clothes. The look of gratitude on the woman's face was overwhelming and to this day, Joanne tears up whenever she thinks of the woman. 
Every time I've had the privilege of being at New Bethany, I come away in awe of not only the work being done there but also the grace in which that work is being done.
Along with being of service to those in need, Joanne is a professionally trained French chef and sommelier who enjoys cooking and entertaining. She spent thirteen years in a professional kitchen as a private chef for a fraternity house at Lehigh University. Prior to that, she was an executive chef for a convent! Hopefully her stories will be in print one day; she is currently working on "From Heaven to Hell in the Kitchen. My Life with the Sisters and the Brothers" – catchy!!