While New Bethany Ministries has 18 full-time employees, the organization truly relies on community volunteers to help us care for Lehigh Valley neighbors. As Pennsylvania rolled out a Stay at Home order, New Bethany faced a drastic volunteer shortage – 97% of its essential volunteer base decided to stay safe and stay home. The pandemic also sent many young adults home from college months ahead of schedule and others were let go from non-essential jobs. Through this uncertainty and upheaval, New Bethany discovered a silver lining – Josh and Emma.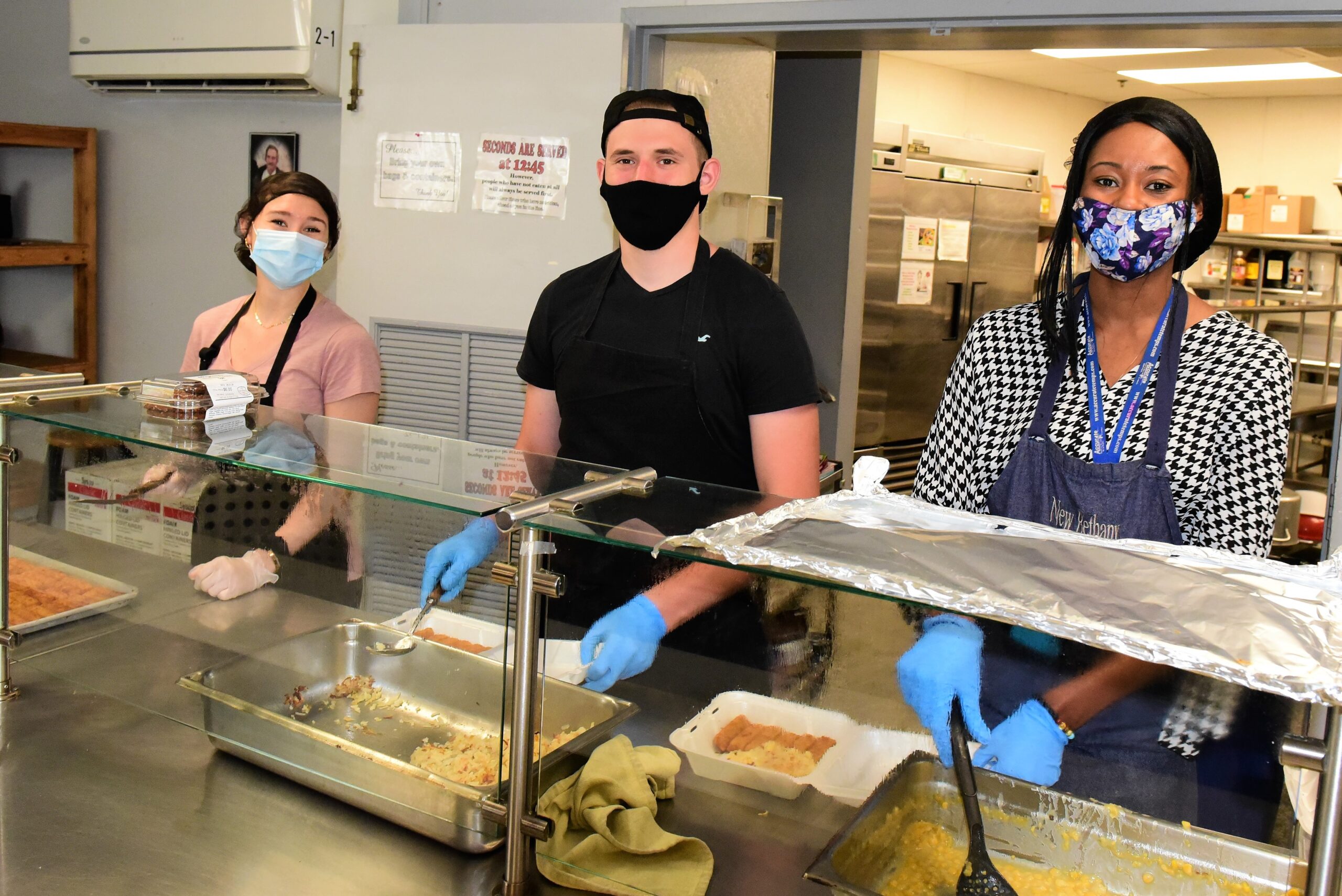 Photo Credit –  Dana Grubb, Bethlehem Press
Josh began volunteering early in the shutdown, helping out at Mollard Hospitality Meal Center. He had previously volunteered with New Bethany a year ago, after being introduced to the organization by a professor at Moravian College. Emma found herself out of work, laid off due to the pandemic. She was motivated to use her newfound free time for good and felt a calling to give back to the community. She began offering her time and talent to New Bethany about two weeks into the shutdown.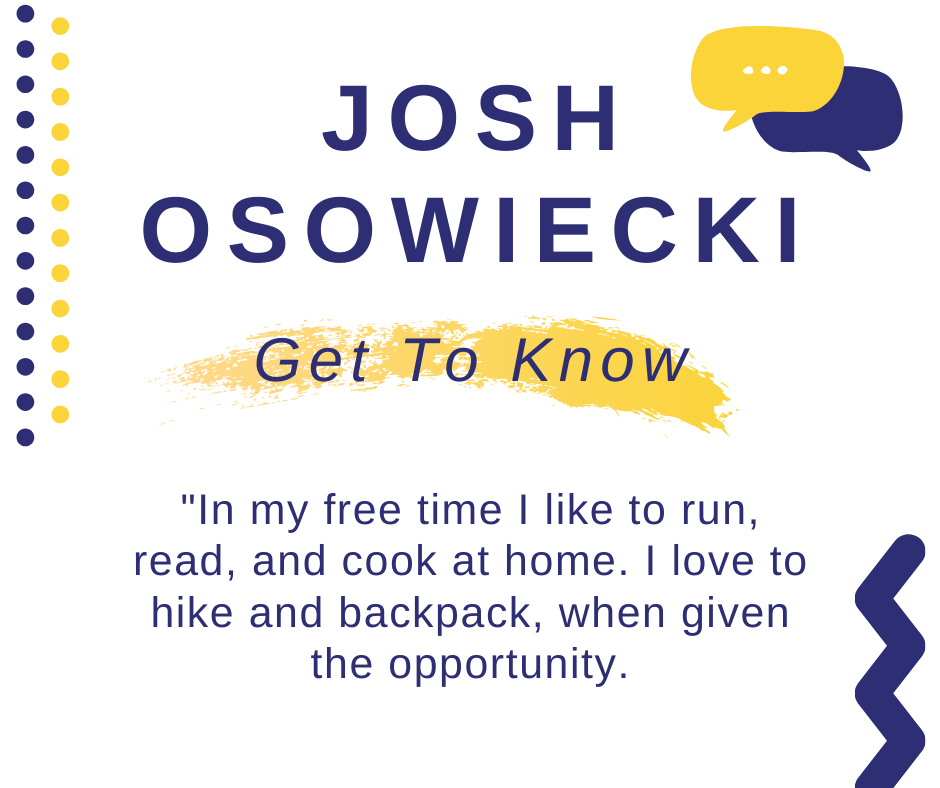 John and Emma both understood that due to the pandemic, New Bethany had lost a good portion of their regular volunteers and wanted to alleviate some of the day-to-day workload. They also recognized that an increased number of residents would need assistance and look to New Bethany for help during these difficult times. 
"I understood how negatively this pandemic could affect our community, and I knew I had to do my part and get involved," said Emma. 
Josh and Emma helped prepare the daily meal served at the Mollard Hospitality Meal Center from 12 PM to 1 PM, Monday through Friday. During the PA Stay at Home Order, New Bethany served 5,400 meals curbside at the meal center. Emma typically handled prepping the salad – full of fresh produce and healthy nutrients. Josh helped prepare the daily meal, which normally consists of a salad, starch, vegetable, and protein.
Reflecting on her time at New Bethany, Emma recalls her first day volunteering as the most memorable. While learning names and faces, juggling the ins and outs of the kitchen and frantically chopping vegetables, Emma was unsure if the team would succeed in preparing 90 plus meals by the 12 PM deadline. While it seemed chaotic at first, Emma soon realized that the well-oiled machine of New Bethany "was not built overnight. Instead, it was a result of bringing together incredibly selfless and compassionate people dedicating countless hours and even years of demanding work to serve and provide for our community." She discovered that New Bethany's staff and volunteers work hand in glove to make a difference in the life of each individual that graces the doors of New Bethany.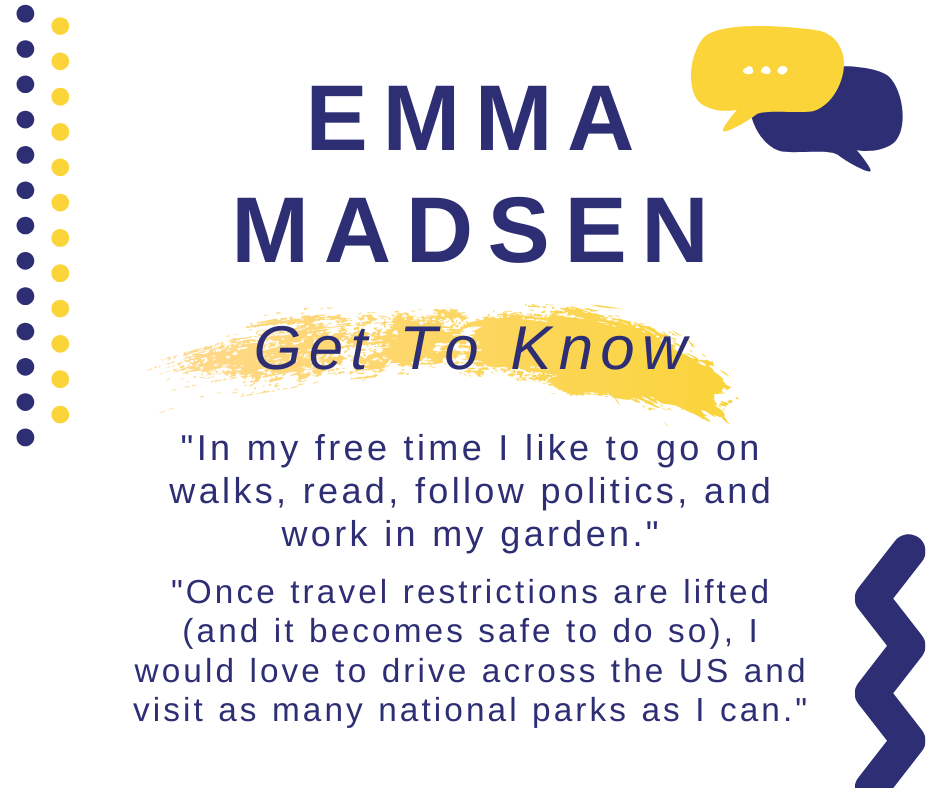 Josh recalls his New Bethany experience as a time that helped shape his societal view of Bethlehem and the Lehigh Valley. He witnessed the direct result of his work and efforts volunteering at the Meal Center. He's proud to have been able to put his time to good use during the COVID-19 pandemic and was impressed with New Bethany's ability to stay open and continue to serve the community during the Stay at Home order.
"New Bethany's ability to provide for the community as they do speaks to the unceasing dedication of all the staff. Experiencing the NBM community, or more accurately, family, working side by side every day, doing the important work for those in need, has been truly inspirational," reflected Josh. "Shout out to Brandy, Adam, Rich, Steve, Brian, and Daryl!'
New Bethany thanks Josh and Emma for the time given to our community over the last three months, during the height of Pennsylvania's pandemic struggle and the organization's volunteer shortage
"I strongly encourage everyone who can volunteer at New Bethany Ministries SHOULD. This wonderful organization needs volunteers of all different ages, races and professions to continue nourishing the many minds and bodies of our community each day."