The program will reach more local students through five new employees.
Over a year ago, New Bethany Ministries (NBM) initially announced its Housing Advocacy Program. The program has continued to expand and helps NBM better understand the needs of Lehigh Valley residents, specifically those of school age. As an organization, they have learned that the Spanish-speaking population is often underserved and underrepresented. In response, NBM has hired five new housing advocates, three of whom speak Spanish.
Joanna Arias-Cabrera, Marisol Rossi, Brenda Ramos, Ziana Keith, and Christian Smith have joined the housing advocate team.
Aria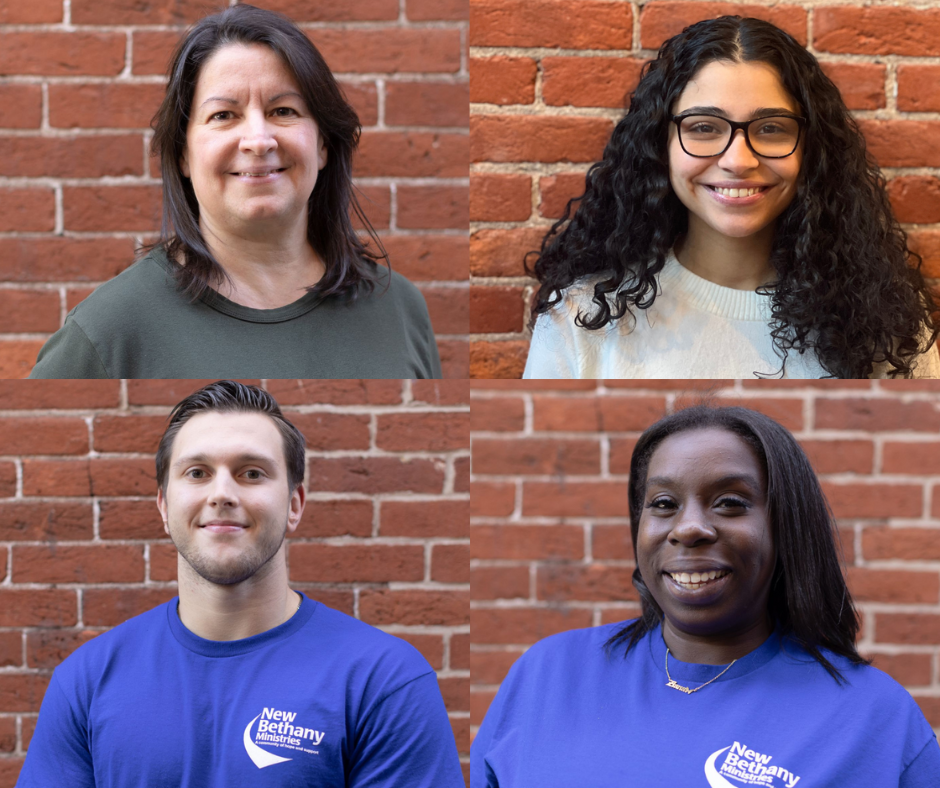 s-Cabrera, Rossi, and Ramos speak Spanish. Having Spanish-speaking staff is extremely valuable as it allows NBM to remove barriers between the organization and Hispanic clients. The new staff all started in their new roles between June 2022 and September 2022, allowing them to begin their work with students at the beginning of the 2022-2023 school year. Funding for these positions is being provided by individual donors, United Way of the Greater Lehigh Valley, PPL Foundation, and Bethlehem Area School District. 
"Joanna, Marisol, Brenda, Ziana, and Christian are deeply caring and devoted employees, which is exactly what we look for in our housing advocate team," said NBM Social Services Director Cattima Millsap, EdD, MA. "The work of our housing advocacy program is unique and necessary in the Lehigh Valley, as New Bethany is the only nonprofit in the area providing local schools with on-site housing assistance. Our new hires have been integral in advancing the program's mission and addressing the needs of underprivileged students."
Through NBM's Housing Advocacy Program, housing advocates and faculty at local schools work together to support families and provide rental and housing assistance services to low-income families in need. On-site housing advocates exist at six Bethlehem Area School District schools: Donegan Elementary School, Broughal Middle School, Fountain Hill Elementary School, Marvine Elementary School, Thomas Jefferson Elementary School, and Lincoln Elementary School. 
The housing advocates spend 20 hours weekly at the schools, providing students with counseling, rent assistance, and housing placements. About 40 families received housing assistance in the program's
first year.