Meet Board of Directors member Roland Kushner, a business professor at Muhlenberg College. The Canadian relocated to Bethlehem, PA in 1980 and quickly got involved, including leadership roles supporting Musikfest, The Bach Choir, Rose Garden Children's Festival, and WDIY.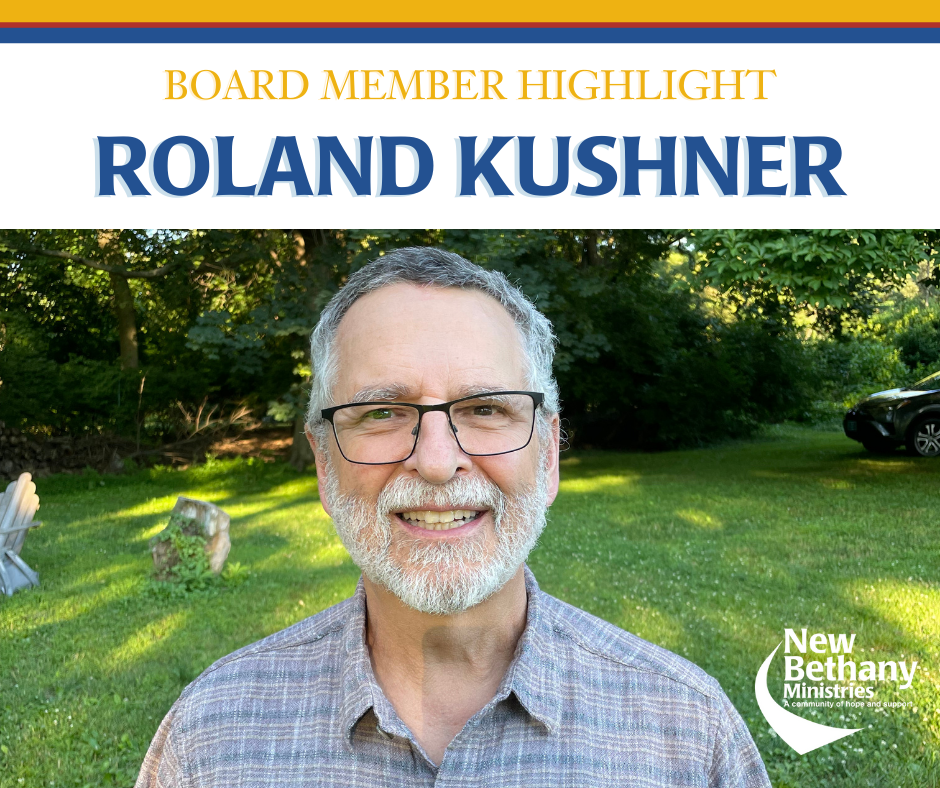 A passionate volunteer, Roland discovered New Bethany Ministries in the mid-2000s while part of United Way of the Greater Lehigh Valley's Fund Investments team. He learned about the organization's services during site visits to locations like Mollard Hospitality Center. Soon after, he became a Luminaria Night block captain. 
Roland joined the Board in 2013 and also supports the Nominating Committee. He served as Board President from 2016 to 2018, leading New Bethany through various significant changes. Not only was Roland instrumental in restructuring New Bethany's relationship with the Diocese of Bethlehem, who founded New Bethany as a ministry, to become an independent 501(c)3 organization, but he also offered his expertise in non-profit management as the organization built positions in development and communications. During Roland's tenure as President, he helped lead expansions of our housing and nutrition programs. In 2018, he led the search that led to Marc Rittle's appointment as Executive Director.
"I already knew it as an effective organization serving a vulnerable population and I was honored to be asked to help," reflected Roland. "I'm currently working with our Board on issues of diversity, equity, and inclusion – very fitting, given who we serve and what we do."
When Roland's not inspiring students in the classroom or volunteering his time, you can catch him playing guitar, singing some folk music, reading a good book, or enjoying Bethlehem's history and culture.