Bethlehem native Brian Gates was familiar with New Bethany Ministries but it wasn't until his interest in the community grew that he truly recognized the organization's impact.  After meeting New Bethany's Executive Director, Marc Rittle, Brian knew he wanted to get involved. Now, as one of New Bethany's newest Board Members, Brian aims to grow our organization's reach and transform us into an even stronger force in the community.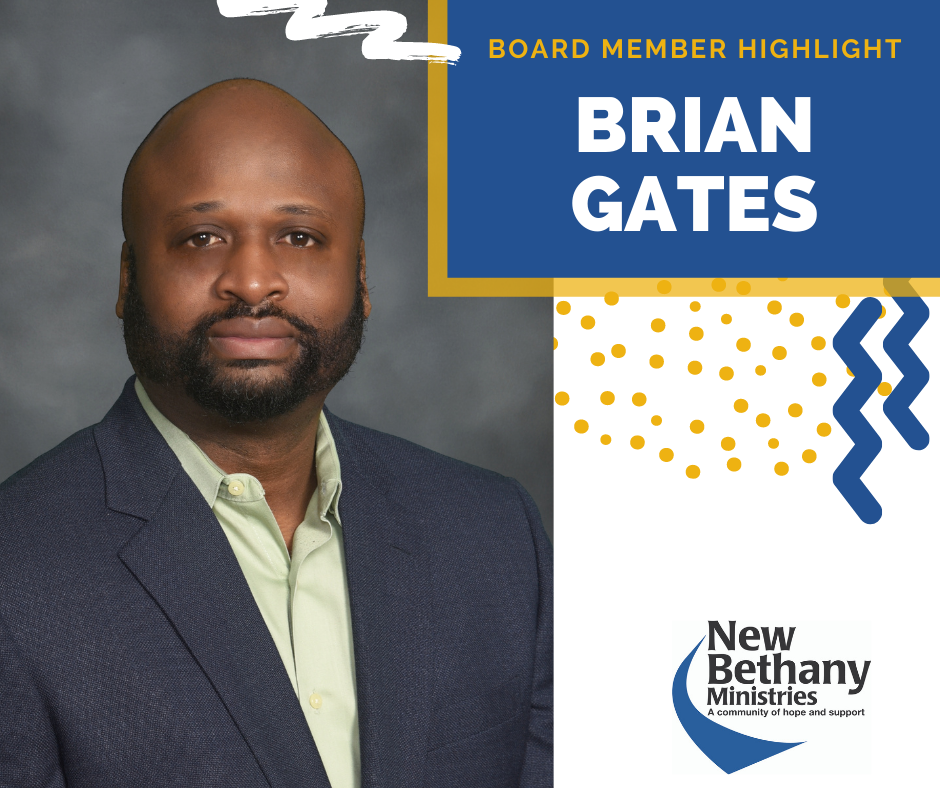 Brian looks forward to being a part of an organization that provides people the tools they need to work towards a better life while instilling hope and guidance when needed most. Not only does New Bethany offer services that align with Brian's beliefs, but we offer him and his family the opportunity to volunteer and make a direct impact on the Lehigh Valley. 
"I wanted to join an organization that provided people with the opportunity to improve their lives and fostered a passion for uplifting its community," reflected Gates. "New Bethany gives me the chance to make hands-on change, and I look forward to enhancing how New Bethany is perceived by those in need"
As Director of Financial Planning at Air Products, Brian has the skillset and experience necessary to help New Bethany grow its outreach, improve financial stability and share its services in the community. 
When Brian isn't working or volunteering, you can catch him working out, spending time with family or finding his new favorite beer from around the world.