On May 3, 2021, Idah and her niece, Elizabeth, received a phone call that would change their lives. They finally found a permanent home of their own. 
Idah and Elizabeth lost their home in the spring of 2020 during a domestic dispute. Thanks to New Bethany's Housing Assistance office, the small family spent eight weeks in the Comfort Suites Housing Program before moving into our Coplay Single Room Occupancy facility for 11 months. 
"I am forever grateful for New Bethany's services during my stay with Elizabeth," remarked Idah. "I did not know how my journey would end after I lost my house, but New Bethany is safe and warm."
New Bethany's services were instrumental in helping them work towards self-sufficiency. Elizabeth suffers from severe kidney damage and a physical disability, so having a regular, healthy diet impacts her health. With the ability to buy groceries and cook hot meals, Idah was able to prioritize Elizabeth's health while taking other steps to find their new home.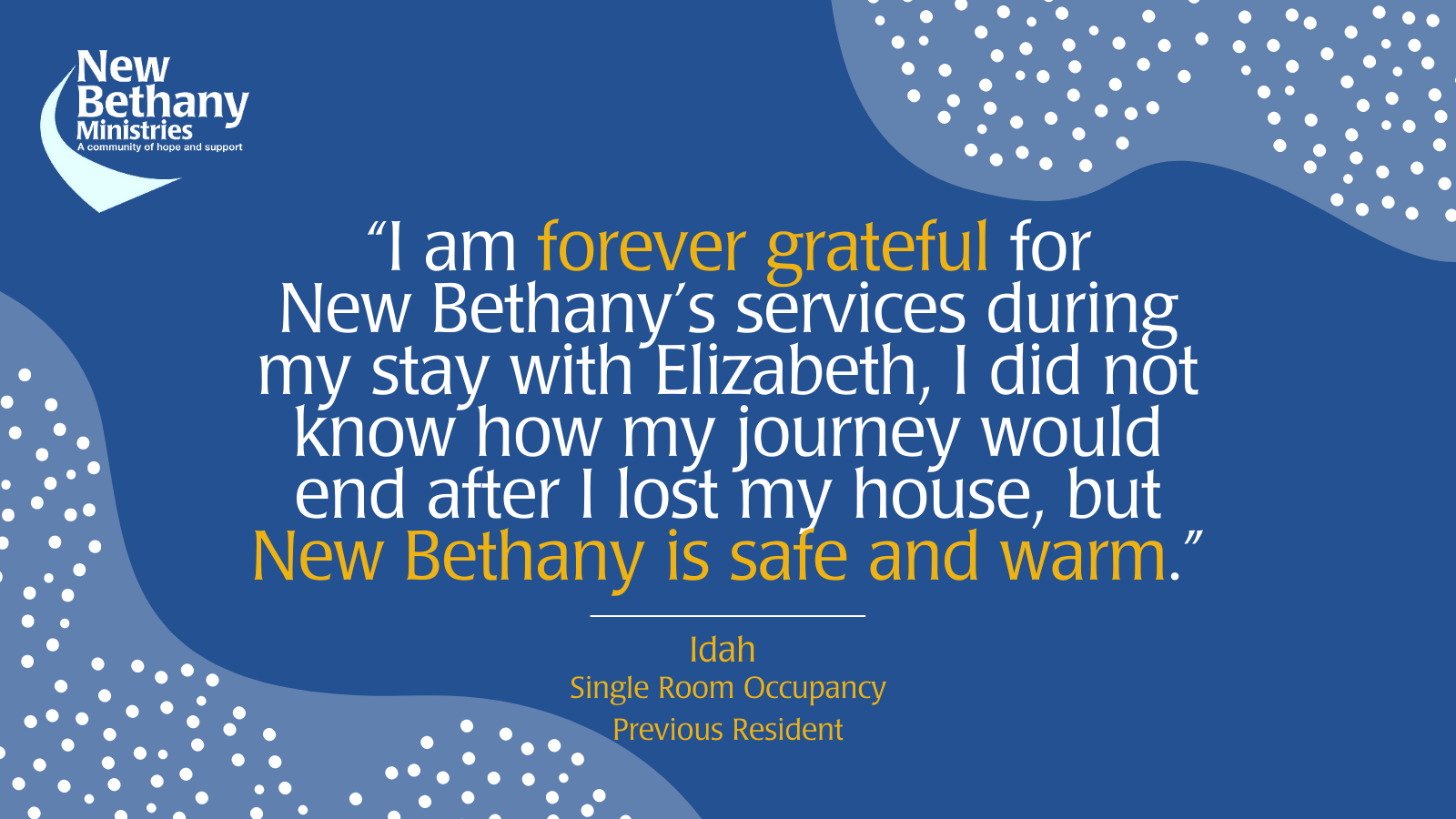 The Single Room Occupancy program provides secure, stable housing for guests with low, fixed income—as well as in many cases, health concerns— that may make it difficult for them to reside in traditional housing. For a low monthly rent, residents have a clean room, communal bathrooms, and a shared kitchen at their disposal. 
"New Bethany Ministries is pleased that we were able to aid Ms. Idah & Ms. Elizabeth during their time of need. We are truly a community of hope & support," said Veronne Demesyeux, Associate Executive Director, New Bethany Ministries.