New Bethany Ministries Announces Ongoing Housing Assistance Program
The service will continue to work towards preventing homelessness in the Lehigh Valley.
New Bethany Ministries (NBM) is introducing its new, permanent Housing Assistance program dedicated to helping the Lehigh Valley fight homelessness. Clients can turn to NBM for rent assistance, eviction prevention, and other housing assistance services. 
The Housing Assistance program grew out of the COVID-19 Rental Assistance program convened by the Regional Homeless Advisory Board, the cities of Bethlehem, Allentown and Easton, and the District Magistrate Court system to prevent eviction and keep families from becoming homeless.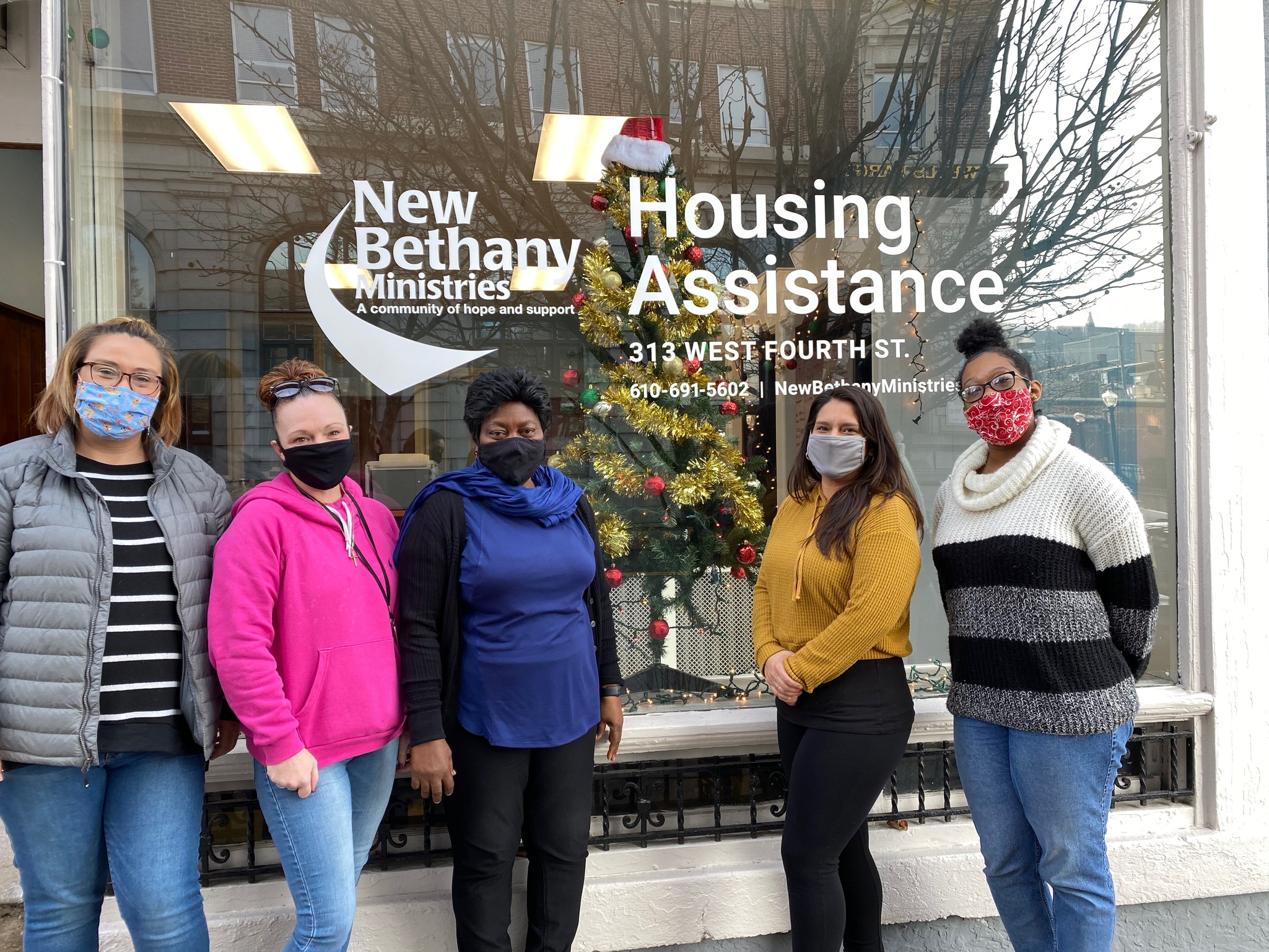 "While the Housing Assistance program was created due to COVID-19 stay-at-home restrictions and resulting fallout, New Bethany's program will carryon beyond the pandemic," said Marc Rittle, Executive Director of New Bethany Ministries. "New Bethany will always be on the front lines preventing homelessness and provide housing services for those in need."
As of today the eviction moratorium ends on December 31, 2020 which means renters will be responsible for back-rent not paid during the pandemic beginning January 1, 2021. States NBM Associate Director, Veronne Demesyeux, " It took New Bethany the past 10 months to build capacity to get us ready for this moment. The next wave of concern is upon us"
Along with Social Services Director, Jennifer Moll, NBM's Housing Assistance program is fully staffed with tenant navigators and a housing assistance coordinator. Staff occupy the newly renovated building at 313 W. Fourth Street in Bethlehem. 
More information on the Housing Assistance Program can be found here.