Meet Erica Ortiz, lead caretaker for New Bethany Ministries' Transitional Housing Program. Since Erica joined the team over seven years ago, she has impacted many lives. While she started as a part-time employee that helped fill in additional shifts, she began gathering more hours to work full time.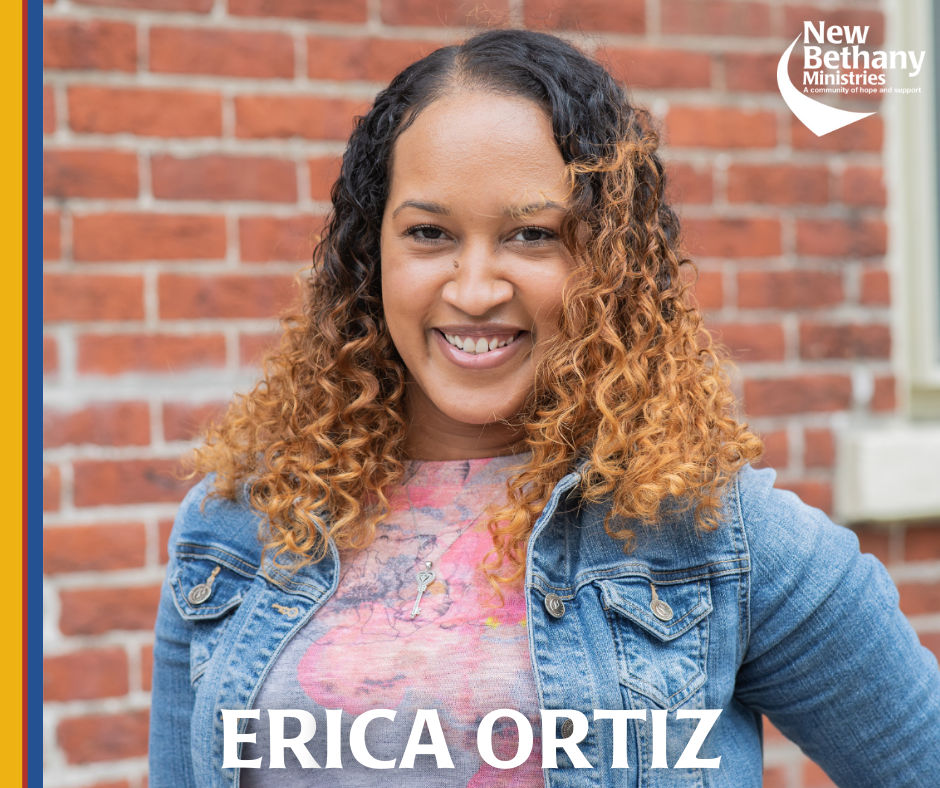 Her current role as lead caretaker looks a little different from her part-time work. Erica serves as a case manager for transitional housing residents, making rounds through rooms, monitoring the program, and ensuring New Bethany's services, such as the Mollard Hospitality Center and Choice Food Pantry, are accessible to THP residents. If clients need assistance, from supplies to a listening ear, they can rely on Erica to offer support.
Erica also helps provide programming for transitional housing residents. Every week, seminars are offered, like budgeting and family strengthening, to educate adults on topics they could benefit from. While class is in session, Erica ensures their children are safe and entertained. She also helps with art education (STEAM) classes each week for parents to have two hours of free time while their children are safe and entertained. 
I love working at New Bethany. My role is extremely self-fulfilling, as I have the opportunity to help so many people. The job isn't always easy, but when residents thank me, I know I've made a difference in their lives.
Erica works hard to be the best possible caretaker she can and gives residents the tools they need to reach their goals. 
Want to learn more about New Bethany's Transitional Housing Program? Click here for more information.