Meet Emily Forrester, a staff member who was promoted to case manager after the onset of COVID, after a year and a half as evening and weekend caretaker. Throughout the COVID-19 pandemic, Emily has been assisting individuals and families in the Comfort Suites Transitional Housing Program. Thanks to a partnership between the City of Bethlehem and Comfort Suites, New Bethany was able to host 28 different households throughout Pennsylvania's Stay at Home Order.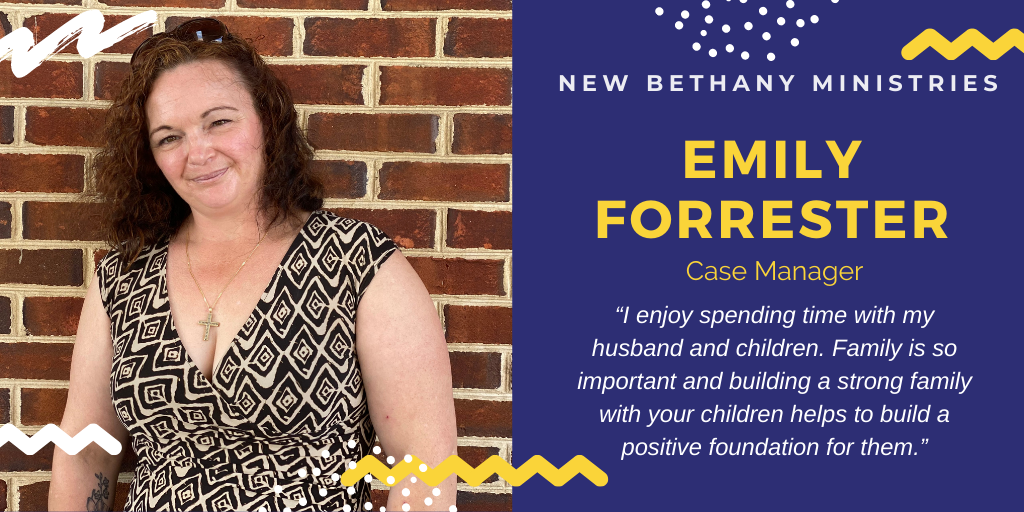 As the Comfort Suites program phases out, Emily is now taking cases for New Bethany's COVID-19 Eviction Prevention Program. Along with New Bethany, Lehigh and Northampton Counties, ProJeCt of Easton, Catholic Charities, Lehigh Conference of Churches, and Third Street Alliance for Women and Children collaborated to create the eviction prevention program in response to the moratorium that will end on August 31.
As a case manager, Emily's main objective is to assist and guide clients in reaching their goals – finding a job, securing permanent housing, or getting medical insurance. Emily has personal experience with homelessness, addiction, and the harsh realities that follow. In 2015, she and her husband lost their jobs and, along with their 6 children, became homeless. They voluntarily signed their kids over to Child Youth and Family Services and she and her husband lived in their car and area shelters. Their story ends happily with new jobs, permanent housing, and a reunion with their children.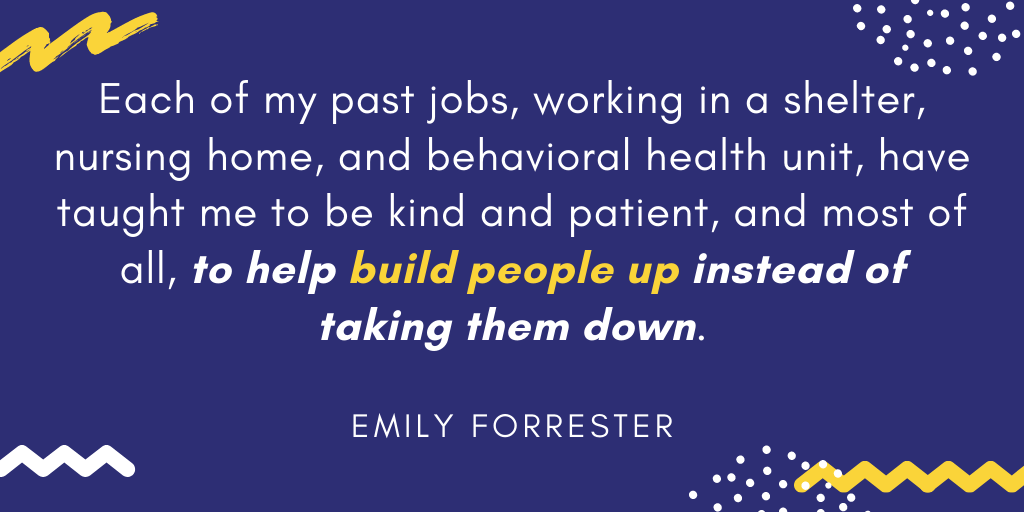 She credits her own journey with homelessness as invaluable for helping clients and understanding what they are going through. During that time and with personal diligence, she discovered resources that she didn't know existed. Her goal is to ensure that her clients have access to the same life-changing help. 
"I believe that I can help my clients by sharing my very personal experiences and what I've learned along the way," says Emily. "I reflect on how I stayed positive, kept my strength and wisdom, and how even today I keep pushing forward for myself and my family." 
Emily recently worked with a mother and daughter in search of stable, permanent housing. Mom felt hopeless in her search and unable to find a solution alone. Emily guided her by encouraging small steps that would lead to her big goal. Initially, she helped mom open a savings account and put away money for a housing deposit and 6 months rent. Emily then helped with the rent application which was approved and they have signed a lease on a new home! Emily guided them through the process and feels confident that mom and daughter are on the road to success, feeling hopeful and will continue with a positive outlook.
Emily acknowledges that her ability to give clients hope is the most rewarding part of her job. She connects with them weekly to help keep them on track and she understands the relief they feel when they reach their goals.