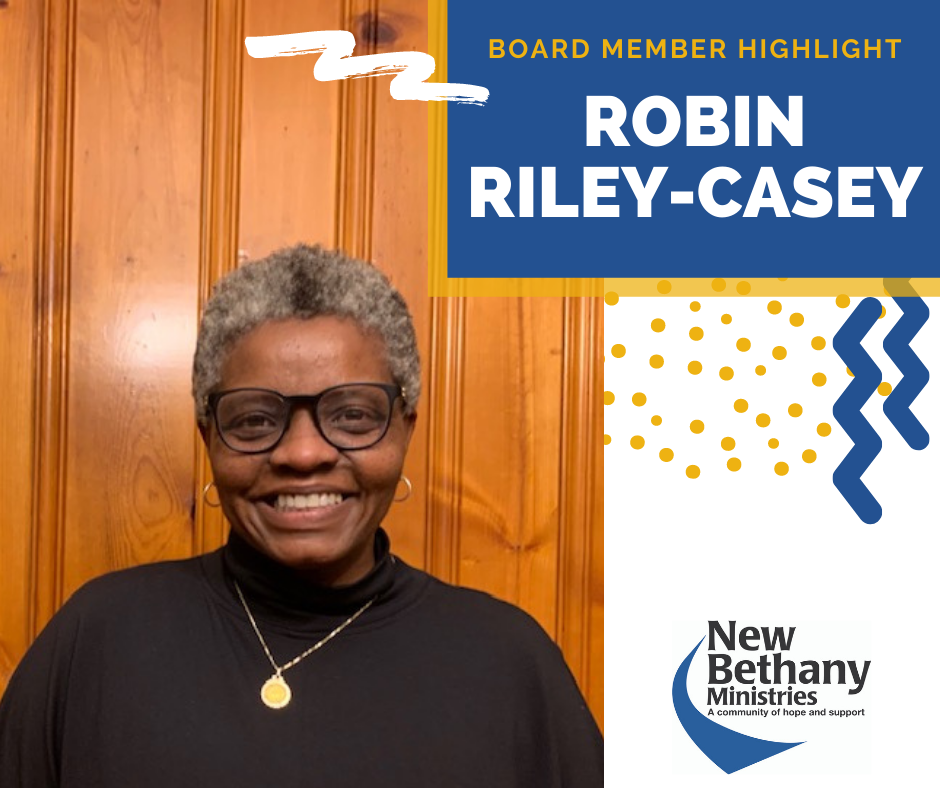 Meet Robin Riley-Casey, one of New Bethany Ministries' newest board members. Robin had been seeking to join an organization where she could actively participate in the work. She wanted to find somewhere that she could genuinely contribute to the Lehigh Valley. When Robin discovered New Bethany's extraordinary services, she set her sights on getting involved. She officially joined the board in August 2020. 
As a new member, Robin is currently focusing on learning how New Bethany supports the community and determining how she can best use her time and resources to make a difference. She hopes to expand New Bethany's connections to even more marginalized communities and provide new opportunities for disadvantaged individuals
When reflecting on this past year, Robin commented,
I think that COVID-19 reaffirmed my belief that relationships and face-to-face interactions are the glue to building a community.
Robin is the Director of the Multicultural Life Office at Muhlenberg College where she leads a wide range of diversity workshops such as Understanding Implicit Bias, Developing Cross-Cultural Communication Skills, and Effective Social Advocacy. Her extensive knowledge of these subjects brings a new perspective to New Bethany's Board. 
When Robin isn't brainstorming new ways to help the community, she enjoys reading fun and lighthearted books – particularly "how-to" books such as How to Survive the Zombie Apocalypse or How to Survive if Technology No Longer Exists. Not only a bookworm, Robin also enjoys a good competition and staying active by playing sports, especially racquetball.